Simple and Easy Loft Clearance in Brent
Loft clearances in Brent can be made so much easier. We know that getting rid of the junk in your attic is often less easy than you may have hoped, and that is why we offer up this service. It may seem weirdly specific to be offering this kind of service, but when it comes down to it, the loft is often full of things that you don't want or need! Things get put up there over the year, and the result is often that you have a loft full to the rafters. The worst thing is that the moment that you need to clear the loft will often be an urgent one, like just before a removal! We can help however. We have an amazing team of staff who have done this many times before, and can get the job done with ease so that you don't have to. We at Rubbish Removal Brent offer this service up at a great price, with all the extras included, so that you can make sure that your attic rubbish removal in NW1 area goes ahead with ease and you are confident. Call us today on
.


Opt for Loft Clearance Service in NW1 and Reduce the Amount of Stress
When you are clearing out a loft, the main issue that you will usually come across is access. We are talking about an old type loft here, otherwise known as an attic, rather than a large American top floor apartment. The small hatch that the attic or loft is accessed by will often be a real issue when it comes to getting rid of large amounts of furniture in an easy and efficient way. The result is that you will be stooped over, or standing on a ladder trying to get things down and out, which can be painful and time consuming. Our loft and cellar clearance staff are well versed in this kind of work, and will be able to get the clearance done with ease. Loft clearances in Brent are their specialty, and you will find that they can reduce the amount of stress that you feel on the matter. Included in this is the fact that they will make sure that there is no mess left over afterwards, as that would only add to your issues!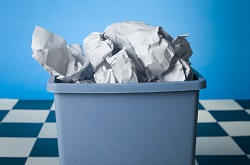 We have the perfect sizes of van and truck to take all of your items. Whether you want to get rid of them completely, or you want to get them in to storage, we can help. Your attic clearance in NW8 region should not be a massive hassle for you. Why not let us get involved? Our vans are perfect for any junk that you may need to get rid of. From broken furniture to dusty clothing, we can fit it all in, with no worry about damaging the vehicles. You will find that there are a great many different issues with renting a van to do it yourself, and damaging the van is the main one. Avoid getting stressed because of the mess and scratches, by using Rubbish Removal Brent!
Avail Yourself to Our Amazing Discounts on Loft Clearance in Brent NW1
We know that your home clearance in Brent will often be time consuming, but you should not have to worry about that. We can make sure that the issue goes away for a decent price as well. The fact of the matter is that you don't want to be paying massive amounts for someone to take away things that you don't want, especially when you paid for them in the first place! We offer amazing discounts and deals on all sorts of services for your NW3 loft clearance, so get in touch with us today on
. You will never regret using us for your Brent loft clearance job!